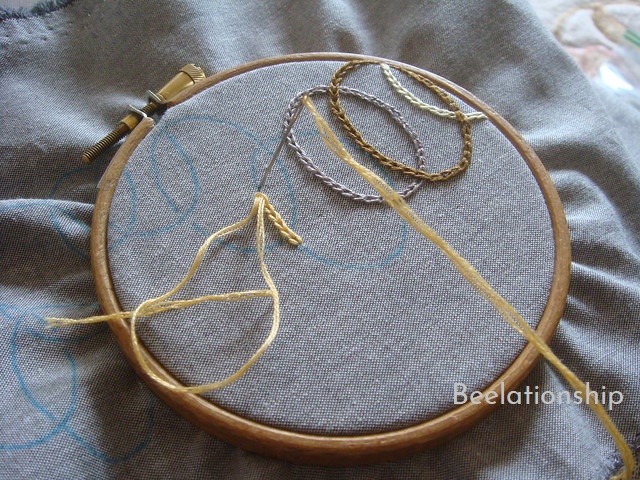 A colorful embroidered work, which a Russian woman stitched, suddenly appeared on the feed of Beelationship Cogallery Instagram.
Hachi was surprised to see the similar embroidered work as Colorful Mat, which Ito stitched, so that she could not understand what she was looking at for a second.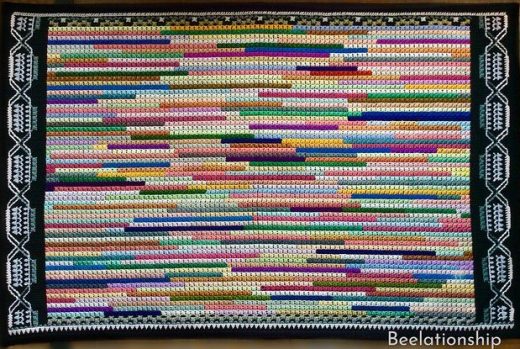 Colorful Mat is a rug.
Therefore, it is hard to see the overall view at a glance.
However, when the pattern is in the embroidery hoop, it is easy to see the overall view, and it becomes a different lovely atmosphere!
It is lovely, isn't it?
The second photo by the Russian woman above seemed to be colorful threads in a wine glass.
Putting colorful threads in a wine glass gives Hachi the sensation of drinking up a glass of them!
Maybe Ito loves it more than Hachi, and Ito might need the more colorful threads, or might not.
When Ito was told about the colorful embroidery work by the Russian woman, Ito became so happy because she felt her own work might not be so bad as she was once about to throw it away, and had a confidence a little bit more.
"Creativity is contagious. Pass it on"
Ito was interested in how the Russian woman would finish the colorful embroidered work.
And then, Ito got a new idea what to create.
While Hachi was listening to Ito's idea, Hachi thought that creativity was walking around people who were connected by the same interests.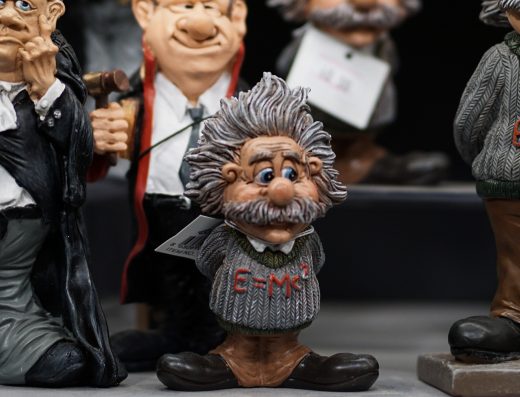 Long winter time and Outstanding handcrafts skills 
Ito loves cross stitch so that Hachi often looks for cross stitch kit in variety of countries.
Then, Ito and Hachi realized that fascinating designs are often in the countries where the winter time is long, such as Russia, Moldova and UK.
Hachi does not know how to express the impression, but she feels elegance in detailed works and powerfulness in the amount and variety of embroidered works. It is like a storm, somehow. (Especially, in Russia!) .
Do those countries have a large population of embroiderers??
Are people in the long winter time countries good at detailed work??
What else are they creating there?
Anyway, unexpected discoveries reminded us that embroidery has been enjoyed around the world.
A difference of languages rarely becomes a problem in front of fascinating patterns and colorful floss.
How about around you?
<!- is_user_logged_in() --> <!-word-> <!-A8 Featured Ad-> <!-Google Adsense-> <!-テキスト広告-> <!-画像広告-> <!-関連する話-> <!-工房の投稿タイプだったら-> <!-工房の投稿タイプか、記事タクソノミーのさらしカテゴリーだったら->
Explore Beelationship More!
<!-タイトル「ビーレエションシップを探検!」->

<!- 生地タクソノミーのさらしカテゴリーだったら-> <!-生地タクソノミーのさらしカテゴリーだったら-><!-さらしカテゴリー->

<!- 針と糸にまつわる話(PHP専用)のカテゴリだったら-> <!-針と糸にまつわる話->

<!-祖母からの手作りの贈りものにまつわる話だったら(ja, en)だったら-><!-祖父母から孫への贈り物にまつわる話->

<!-編み物と母性にまつわる話だったら(ja, en)だったら-><!-編み物と母性にまつわる話->

<!- PHP専用タクソノミーのビーレエションシップ工房便りカテゴリー(ja, en)だったら-> <!-工房ニュース->

<!- お茶の時間のカテゴリだったら-> <!-お茶の時間 Ja/En(1688, 1690)-><!-お茶の時間ー->

<!-コギャラリー(embrdry)の投稿タイプだったら-> <!-刺繍の投稿タイプだったら-> <!-刺繍の投稿タイプだったら-> <!-コギャラリー(embrdry)投稿タイプで、コラム(ja, en)の子ページだったら-> <!-タイトル「ビーレエションシップを探検!」-> <!-生地タクソノミーのさらしカテゴリーだったら-> <!-シングルページで、生地タクソノミーのさらしカテゴリーだったら(現在はさらしタオルページ専用)-> <!-お茶の時間の投稿タイプだったら-> <!-お茶の時間の投稿タイプだったら-> <!-音楽の投稿タイプだったら-> <!-音楽の投稿タイプだったら-> <!-鍛えられた母性の投稿タイプだったら-> <!-鍛えられた母性の投稿タイプだったら-> <!-サイコロジーの投稿タイプだったら-> <!-サイコロジーの投稿タイプだったら-> <!-デジタルリテラシーの投稿タイプだったら-> <!-デジタルリテラシーの投稿タイプだったら-> <!-夢をもっと見るの投稿タイプだったら-> <!-夢をもっと見るの投稿タイプだったら-> <!-世界の言葉の投稿タイプだったら-> <!-世界の言葉の投稿タイプで、PHP専用カテゴリがあるか、お茶のカテゴリだったら-> <!-インナーワールドワークの投稿タイプだったら-> <!-インナーワールドワークの投稿タイプだったら-> <!-ビーレエションシップニュースの投稿タイプだったら-> <!-ビーレエションシップニュースの投稿タイプだったら-> <!-健康の投稿タイプだったら-> <!-健康の投稿タイプだったら->

<!-class="entry-content"-> <!-ページ送り-> <!-フッター->