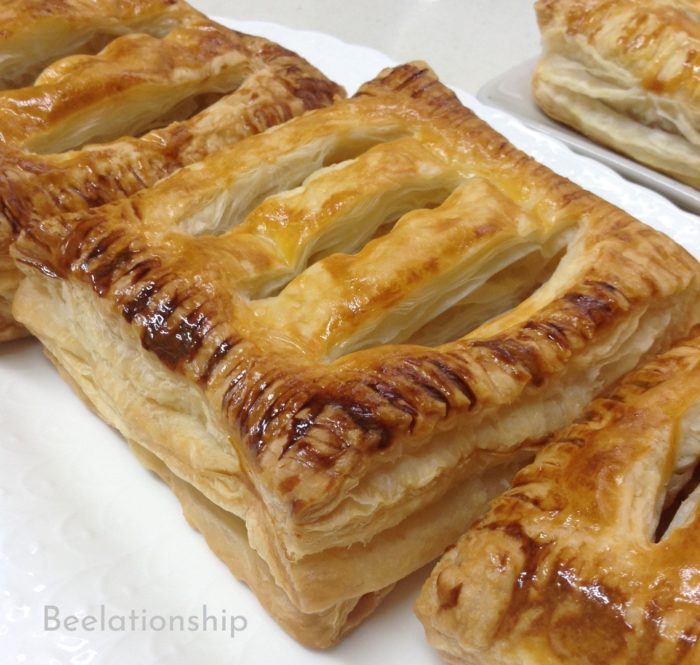 On 1st January, 2020, two birthday parties were held at the exactly same time: one was held in Japan and the other was in the U.S.A.
At each party, people were listening to the birthday elder's life story and feeling into who he/she was.
That was one of the richest moments of the birthday parties and in our lives.
Celebrating both elders' birthdays at the same time was such a special and rare occasion.
What was happening?
Both elders are ones of people who made a big impact on Beelationship.
The director of Beelationship, Hachi, feels that what they brought into the world, for example the strength of motherhood or how to follow what is going on deeply, were "blood" in her body and for Beelationship.
(She once experienced that, when "blood" in her body was frozen, she became stuck easily.)
After parties ended,  she lost her words, felt like she was listening to a deep sound, and felt like bowing respectfully.
Then, somehow, the Joseph's coat of many colors popped up in her mind.
(Maybe it was connected with feedback about colorful mat, which was happening again and again lately.)
She was not sure to be deep enough to understand what was going on but it might be telling this:
Let's play together more following our interests!
Play will help us to feel into other perspectives in an unexpected way.
We might need to take time to listen to our hearts deeply and see what to do clearly.
It will be the practice for holding a variety of perspectives even when some perspectives might not be accepted easily.
Knowing elders life stories and feeling into who they are mean a lot.
That might shake your soul to remember why you are.
(Hachi had to be careful not to burn her finger while she was baking an apple pie for the party.)
Happy birthday, dear elders, thank you for sharing your life stories and who you are.
Also thank the organizers for preparing for the wonderful birthday party.
<!- is_user_logged_in() --> <!-word-> <!-A8 Featured Ad-> <!-Google Adsense-> <!-テキスト広告-> <!-画像広告-> <!-関連する話-> <!-工房の投稿タイプだったら-> <!-工房の投稿タイプか、記事タクソノミーのさらしカテゴリーだったら-> <!-コギャラリー(embrdry)の投稿タイプだったら-> <!-刺繍の投稿タイプだったら-> <!-刺繍の投稿タイプだったら-> <!-コギャラリー(embrdry)投稿タイプで、コラム(ja, en)の子ページだったら-> <!-タイトル「ビーレエションシップを探検!」-> <!-生地タクソノミーのさらしカテゴリーだったら-> <!-シングルページで、生地タクソノミーのさらしカテゴリーだったら(現在はさらしタオルページ専用)-> <!-お茶の時間の投稿タイプだったら-> <!-お茶の時間の投稿タイプだったら-> <!-音楽の投稿タイプだったら-> <!-音楽の投稿タイプだったら-> <!-鍛えられた母性の投稿タイプだったら-> <!-鍛えられた母性の投稿タイプだったら-> <!-サイコロジーの投稿タイプだったら-> <!-サイコロジーの投稿タイプだったら->
Explore Beelationship More!
<!- 内なるヒーローにまつわる話(PHP専用)のカテゴリだったら-> <!-内なるヒーローにまつわる話 Ja/En(2034, 2036)-><!-内なるヒーローにまつわる話->

<!-内なるヒーローにまつわる話->

<!-デジタルリテラシーの投稿タイプだったら-> <!-デジタルリテラシーの投稿タイプだったら-> <!-夢をもっと見るの投稿タイプだったら-> <!-夢をもっと見るの投稿タイプだったら-> <!-世界の言葉の投稿タイプだったら-> <!-世界の言葉の投稿タイプで、PHP専用カテゴリがあるか、お茶のカテゴリだったら-> <!-インナーワールドワークの投稿タイプだったら-> <!-インナーワールドワークの投稿タイプだったら-> <!-ビーレエションシップニュースの投稿タイプだったら-> <!-ビーレエションシップニュースの投稿タイプだったら-> <!-健康の投稿タイプだったら-> <!-健康の投稿タイプだったら->

<!-class="entry-content"-> <!-ページ送り-> <!-フッター->